Regular price
Sale price
$12.97 USD
Unit price
per
Sale
Sold out
Share
PSA: If you haven't had Melts® before, DO NOT start with these. It is harder to mask the bitterness of 200mg of Caffeine. Please start with a lower strength. When you return for Maxes, do not come for the flavors - come for the focus.
200mg Cinnamon Cherry Caffeine Melts® offer a fast-acting and long-lasting boost of alertness with no shakes or jitters. Plus, its strong flavor combination of cinnamon and cherry better masks the unpleasant bitterness that can often come from caffeine. With less than 5 calories per serving these Melts are an excellent choice for those watching their caloric intake while still achieving the desired effect of sustained focus throughout the day – make your mornings easier with Dr. Steve's 200mg Cinnamon Cherry Caffeine Melt® MAXES!
For all Melts:

Polyethylene Glycol (the base everything is held in), Citric Acid, Stevia, Natural Bitterness Suppressors, Natural Colors*, Natural & Artificial Flavors.
All ingredients for Natural Colors and Flavors below; they account for less than 10% of one Melt's mass.

Cinnamon Cherry 
Natural & Artificial Flavors: sweet almond oil, natural hot cinnamon flavor, artificial flavor, propylene glycol, citric acid, water, alcohol, glycerin, natural cherry with other natural flavors

Natural Colors: Purple carrot, red radish



View full details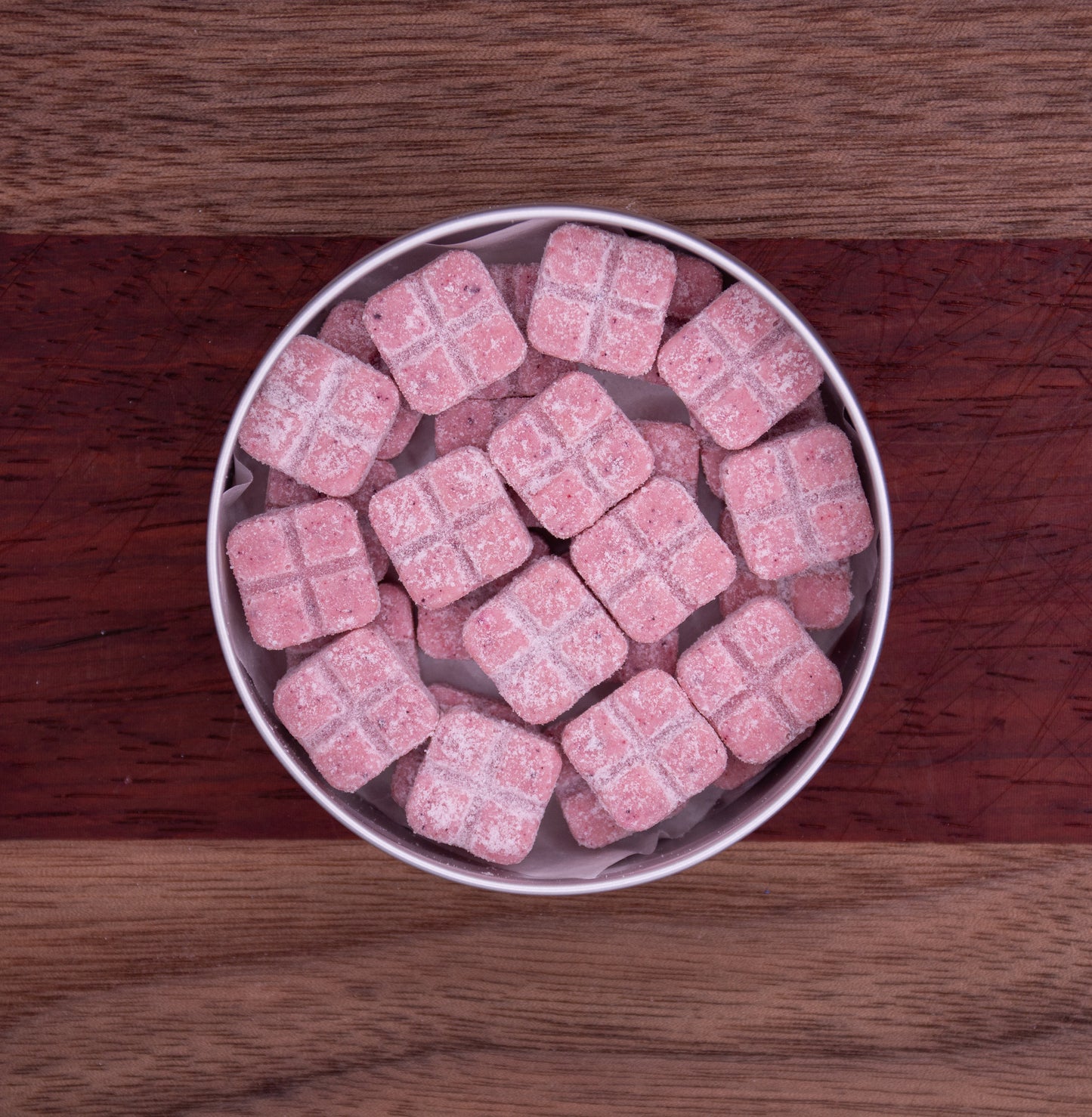 Shipping

We use USPS Priority Mail, insulated packaging, and Nordic gel ice to ensure your Melts arrive in-tact. However, they will COOK in your mailbox. You need to get them when they show up. Consider using an address where the mailbox is indoors if available (i.e. work).

Returns

No refunds, no returns. If the product arrives melted, then we will re-fulfill upon viewing proof (attach an image to an email that you send to info@caffeinemelts.com).

If you are one of the few who cannot muscle through the taste, please gift these to a friend who may enjoy them.